****NOTE: Any CDs shipped outside of North America are shipped without jewel cases!!!****
ALLEY DUKES 'GO BACK TO COLLEGE' CD. Their 2nd album! The rhythms are rockin', but these Rockabilly cats don't sing about Cadillacs and Boppin' All Night... Instead you'll find lewd and perverse sexual themes. This is the second album from the Kings of Porno-Billy, and just like their previous offering is not for the easily offended.
..SALE!!!..$11.99 (SHIPPING INCLUDED)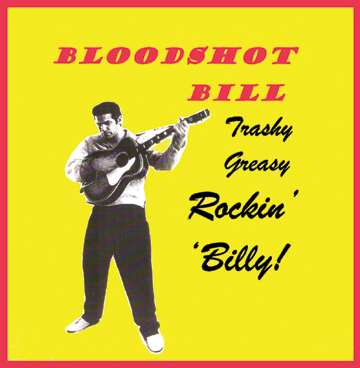 BLOODSHOT BILL 'TRASHY, GREASY, ROCKIN' BILLY' CD. Stompin' trashabilly from Montreal's Bloodshot Bill!If your list of favourite artists includes Charlie Feathers, The Cramps and Hasil Adkins, then get ready to add Bloodshot Bill. Here's the craziest Rockabilly one-man-band you'll ever hear. This album is a blast. If you took an element of each song from the classic album "Rockabilly Psychosis and The Garage Disease" and mixed 'em all up, maybe this is how it would turn out...
...SALE!!!...$9.99 (SHIPPING INCLUDED)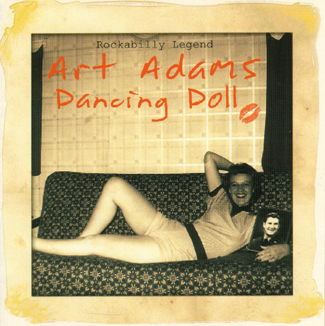 ART ADAMS 'DANCING DOLL' CD. 2007 ALBUM FROM THIS 50'S ROCKABILLY LEGEND! Fabulous new recordings from Rockabilly original Art Adams, best known for his classic 45s like 'Dancing Doll' and 'Rock Crazy Baby'. Here he is backed by great rockin' musicians. They get it right with an album full of rockin' performances that have all the energy of his early recordings. Art Adams has still got it! 18 dynamite cuts mixing brand new originals with rockin' covers of Bill Monroe, Lattie Moore and Johnny Horton, and the classic original version of "Dancing Doll" is included here too.
Track listing: Rocky Road Blues / Dancing Doll (original 50s version) / Home Of The Blues / Let It Rock / Juke Joint Johnny / Columbus Stockade Blues / Red Neck Rock / One Woman Man / Rockin' My Way Around / Honey Girl / Speed Limit / Too Hot To Handle / Rutti Tutti / She Don't Live Here No More / Birth Of Rock & Roll / Here I Am Drunk Again / Dancing Doll (2006 version) / Treat Her Right.
..SALE!!!..$11.99 (SHIPPING INCLUDED)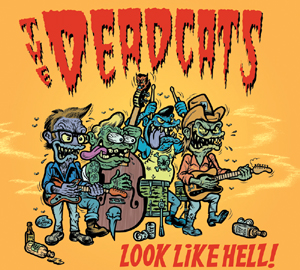 THE DEADCATS 'LOOK LIKE HELL' CD. BRAND NEW RELEASE from this legendary Canadian band. Canadian Hellbilly legends THE DEADCATS release their 7th CD, showcasing their infectious brand of revved-up hillbilly meets Link Wray style instro rocknroll, a genre that the band calls Hellbilly. This new Deadcats line-up features the stingin dual lead guitars of Chopper, & Gorehound, standup drummer Kermit Von Munster (ex-Big John Bates), and lead growler Mick Tupelo, now slappin the doghouse bass. Low-brow artwork by King Merinuk, produced by Marc l"Esperance (who has produced such stellar acts as Ray Condo, Nomeansno, The Hansen Brothers, and Cousin Harley). MAXIMUM HELLBILLY!!!
TRACK LIST: - Mummifed Baby - Bones Keep A' Rumblin - Tailfeather Shake - Killer Bee - Hank's Caddilac - Elevator - Goin'Down To Memphis - Motoloco - Rocket To the Moon - Apache - Peggy Suicide - Psychocat - Kitty's Comet
...SALE!!!...$9.99 (SHIPPING INCLUDED)
THE DEADCATS 'FELINE 500' CD (FSPXXX): 2007 release!!! 11 new tracks recorded by the legendary Canadian psychobillies!!! Includeds 7 originals, including 'PEGGY SUICIDE' and 4 choice covers, including a 2-song tribute to LINK WRAY ("Rumble' and 'Jack the Ripper') and the METEORS 'Radioactive Kid'....SALE PRICE ONLY $7.99(INCLUDES SHIPPING)!!:
THE DEADCATS 'Bad Pussy': 2003 release 14 song CD! All new recordings featuring legendary punk drummer Jon Card (ex-D.O.A., SNFU). 9 originals plus covers of the Meteors, Big Six, Clash, & Johnny Cash. Awesome photos of Burlesque pin-up Babette La Fave & full color artwork (FSP1069)....$9.99

THE DEADCATS 'Bucket O'Love': The killer debut of these Canadian punkabilly legends.15 songs of wild 'Hillbilly/Surf/Punk' drawing from their influences of Link Wray,The Cramps, and the Meteors (FSP1001).....SALE PRICE...ONLY $7.99 postpaid!!!


THE DEADCATS 'Millions of Dead Cats': 12 prime slabs of kickass punkabilly.Some great cover tunes (Cramps, Sonics, Social Distortion via W.E.Bruce), here as well as rippin' originals. Includes cheesecake shot of 'AGENT 69' on back cover clad only in cowboy hat and holster!)(FSP1002).....sale!!!.....$7.99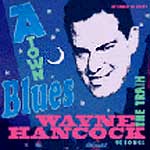 WAYNE HANCOCK 'A TOWN BLUES' CD: El Toro Records have been long time fans of Wayne Hancock and we are proud to announce the we have licensed his fourth and newest CD, originally released in the USA by Bloodshot, for its release in Europe. Wayne possesses one of the most instantly identifiable voices in roots music and wraps it around whacked-out hillbilly barnburners, dusty desert ballads, and Hank Williams meets George Gershwin dance floor warmers. Backing him is a band of blazing hot players who swing like they fell out of the cradle clutching Bob Wills records and Duke Ellington teething rings.
The CD has 6 bonus tracks not included in the original version taken from the "South Austin Sessions" a LIMITED EDITION CD-EP available only on Bloodshot's web site and on Wayne's tour. These six song shows off Wayne's more jazzy side. Hot guitar and trombone help Wayne expand his sound. Three swinging originals and three choice covers.Don't miss a fabulous cover of "Stormy Weather" featuring Rebecca Snow on vocals.........$14.99 (SHIPPING INCLUDED)
Track List: 1. A-TOWN BLUES 2. MAN of the ROAD 3. SANDS of MINE 4. MILLER, JACK & MAD DOG 5. TRACK 49 6. LIFE´S LONESOME ROAD 7. COW COW BOOGIE 8. ROUTE 23 9. HAPPY BIRTHDAY JULIE 10. CALIFORNIA BLUES 11. EVERY TIME 12. VIPER 13. WE THREE 14. RAILROAD BLUES BONUS TRACKS: 15. HOY HOY HOY 16. STORMY WEATHER 17. OLD MAN WINTER´S GONNA ROCK & ROLL TONIGHT 18. DRAGGIN´ ME DOWN 19. HILLBILLY HILL COUNTRY GAL 20. WINE SPODIODIE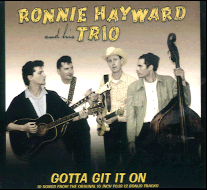 RONNIE HAYWARD TRIO 'GOTTA GET IT ON' CD. Fantastic traditional rockabilly from Canada's best-known upright bassist & vocalist. 22 songs - U.K. import, also features JIMMY ROY & PETE TURLAND on guitar. Rockin' stuff!!!
....$14.99 (SHIPPING INCLUDED)

RONNIE HAYWARD TRIO 'TAIL SHAKIN' CD. Spanish import on EL TORO Records. More great traditional rockabilly from Canada's best-known upright bassist & vocalist. Rockin' stuff!!!
....$14.99 (SHIPPING INCLUDED)

RONNIE HAYWARD TRIO 'MOVE AROUND' CD. More awesome traditional rockabilly from Canada's best-known upright bassist & vocalist.U.K. import. 16 cuts...$14.99 (SHIPPING INCLUDED)

HELLCATS 'I'VE GOT A DEVIL INSIDE' CD: Longstanding favourites on among European Rockers and Teds and regulars on the scene's festivals and key events, The Hellcats finally release their debut album.

14 stompers and shakers with lots of original material and crowd favourites, rounded off with a storming Crazy Cavan cover. Definitely one for fans of the Teddyboy R'n'R/Revival Rockabilly sound........$11.99 (INCLUDES SHIPPING)

STEVE HOOKER & WILKO JOHNSON 'BACK IN THE DAY' CD: 80's pub rock rare tracks (5 songs): .....$6.99 (shipping included)


HOT VOLCANOS 'HOT VOLCANOS' CD: European rockabilly.........$11.99 (INCLUDES SHIPPING)


HOUSEWRECKERS 'WRECK & ROLL' CD: FINNISH IMPORT. 'Wreck & Roll' is for those who like their Rockabilly music with a modern attitude and a powerful rockin' beat, but still retaining a healthy dose of good old Rock 'n' Roll. The Housewreckers are a fantastic Neo-Rockabilly trio performing excellent original material with power and style. ...........CLEAROUT PRICE!...$11.99 (INCLUDES SHIPPING!)



HOUSEWRECKERS 'WRECKERS' PARTY CD: FINNISH IMPORT............CLEAROUT PRICE!...$11.99 (INCLUDES SHIPPING!) HOUSEWRECKERS 'WATCH OUT' CD: FINNISH IMPORT.14 tracks of brilliant Modern Rockabilly featuring some excellent guitar playing and a relentless rockin' beat. All tracks are originals except for one Johnny Kidd cover. ...........CLEAROUT PRICE!...$9.99 (INCLUDES SHIPPING!)
THE IGNITERS 'The Igniters' CD: Canadian hot-rodded rockabilly & twang from Edmonton's IGNITERS. This is well-played drivin' rockabilly/roots with lots of catchy hooks & riffs. 10 songs, their debut release.. Personally recommended by Mick Nitro (Flying Saucer head-honcho) ......$11.99 (INCLUDES SHIPPING!)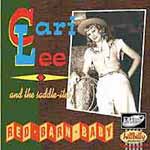 CARI LEE & THE SADDLE-ITES 'RED BARN BABY' CD (EL TORO): She's been called "America's Hillbilly Sweetheart". Put together with some of the finest musicians in the Golden West, Cari Lee and The Saddle-ites have once again earned the acclaim of critics world wide as they launch their new full length CD release, Red Barn Baby, on Spain's El Toro Records. Declarations such as "Five Star Quality!", "Full of vim and vigor!" and "Timeless appeal!" continue to be proclaimed by critics and audiences alike.

Cari Lee has shared stages worldwide with talent ranging from contemporary Americana chart hitters such as Wayne Hancock and Nick Kane from the Grammy Award winning band The Mavericks to Country and Rock-n-Roll stars of yesteryear including Glen Glenn and Narvel Felts.

Cari Lee has, no doubt, won the hearts of even the most finicky of music connoisseurs with her varied vocal styles ranging from vocal harmonies on the up tempo Hillbilly number "Kiss Me Tonight" to her power packed vocal punches on the rockin' "How Do You Like That" right on over to the heart wrenching torch song "Don't Ever Leave Me"! Cari Lee's talent has raised the question, "Is there anything that this gal can't do?!" "Hadacol Rhythm" and "Stop That Tom Cattin'" both swing with such authentic western style that they'd make Billy Jack Wills blush. The title track, "Red Barn Baby" along with "'Till I Met You" combine the harmonies of Steve Merritt's lead guitar and Billy Wilson's steel guitar and demonstrate how to really bop hillbilly style. Add to the list a few songs like "Stop Whistlin' Wolf" and "You're Gonna Be Sorry Some of These Days" and you've got Rose Maddox, herself, smiling down from the heavens above! With Dickie Hanses on double bass and Leor Beary on drums, this CD is loaded with music that will tickle your ears and tap your feet............CLEAROUT PRICE!...$11.99 (INCLUDES SHIPPING!)



CARL 'Sonny' LEYLAND 'FARRISH STREET JIVE' CD: - Boogie Woogie Piano from the ultra-talented Mr Leyland, with backing from High Noon's Shaun Young & Kevin Smith.........$11.99 (SHIPPING INCLUDED)



LUCKY 13 'HOT ROD RACIN' MAMA' CD: Lucky 13 have been rockin' American and European audiences for the last few years, including an appearance the Viva Las Vegas Festival, and have picked up rave reviews and an enthusiastic band of follows along the way. They follow their debut release, the mini-album 'Visitors From Hail Bop', with this full-length outing, which includes a bonus video track. Lucky 13 play pounding all-out guitar driven Rock 'n' Roll mixed with darker, haunting compositions. The contrast in their material is, infact, very representative of the band itself. Guitarist Eddie looks mean & moody, like something from a 50s street gang, whilst Ani Romance - tall, blonde, sultry and undeniable sexy rips out some hot bass-lines. Eddie & Ani share the vocals - adding yet more contrasts in the bands sound.............CLEAROUT PRICE!...$11.99 (INCLUDES SHIPPING!)
RONNIE NIGHTINGALE & THE HAYDOCKS 'DUTCHRUB' CD: DUTCH TEDDY BOY/ROCK'N'ROLL BAND.new release on Rebel Ted records. 14 tunes.............CLEAROUT PRICE!...$11.99 (INCLUDES SHIPPING!) LESTER PEABODY 'FOCUS ON GUITARS' CD: Astounding guitar-picking from a superb musician performing Hillbilly & Rockabilly guitar instrumentals inspired by legendary players such as Chet Atkins, Joe Maphis, Grady Martin, Speedy West and Jimmy Bryant. Reissued on CD with bonus tracks. .....$11.99

HAL PETERS & HIS TRIO 'FIREBALL MAIL' CD: 'Fireball Mail' features a massive 27 tracks of excellent Rockabilly Country! If you like you're rockin' music somewhere between Boppin' Rockabilly and traditional style Country, Hal Peters & His Trio are for you! Heavy on the twang with a Railroadin' Rockabilly Rhythms aplenty!............CLEAROUT PRICE!...$9.99 (INCLUDES SHIPPING!)

THEE PSYCHO DELMATICS "Lush, Plush, & Flush" CD: Tough, full electric Rock'n'Roll outfit with a penchant for smutty lyrics and primitive jungle rhythms, and have a reputation for wild, uninhibited live shows... SOLD OUT FOR NOW


PYROMANIX "Searching For Rock'n'Roll' CD: German swing'n'roll band...SALE!!!..$9.99

RANCH GIRLS WITH THEIR RAGTIME WRANGLERS 'HILLBILLY HARMONY' CD: Close harmony vintage style Rockabilly and Hillbilly Bop from Caroline and Mary-Ann - The Ranch Girls.

Track listing: Move Over Rover ~ I Wanna Wanna ~ Make Up Your Mind ~ Sure To Fall ~ Rock A Bye Baby ~ Travelling Blues ~ Rock 'n' Roll Polka ~ Buzzin' Around ~ Oh Monah ~ Seven Lonely Days ~ Pal Of My Lonely Hour ~ Mad At You ~ Hoping That You're Hoping ~ Hey Sheriff ~ Round-Up Of Fun................CLEAROUT PRICE!...$11.99 (INCLUDES SHIPPING!)




RAPIDS 'Turning Point' CD: This album was released at the height of the thriving British Neo-Rockabilly scene in the mid 1980's. This great album showcased The Rapids' powerful, melodic and original interpretation of rockin' music. They also released a single called 'The Raid' which is included here, and appeared on the 'Stompin' At The Klub Foot' series of albums too. A long overdue CD release which includes additional bonus tracks and liner notes from singer Lee Gocher.....$9.99 (includes shipping)

THE RIZLAZ 'REAL DEAL' CD : Wild rockabilly / 50's style rock from Tokyo, Japan!!! 6 tracks.............CLEAROUT PRICE!...$7.99 (INCLUDES SHIPPING!)


ROCKET FINS 'C'MON' CD-EP: ROCKET FINS "C'MON" 7 SONG CD: (Release date SEPT.12th, 2006): Vancouver's ROCKET FINS are described by DROP-D magazine as "Infectious rockabilly riffs and surfer twang!" The band is a side-project of DEADCATS Mick & Chopper and members of ELDORADO and surfband THE SURFDUSTERS. The Rocket Fins are fast becoming of one of Canada's up-and-coming rockabilly bands with their melodic & catch rockin' sound. This is a 7-song CD-EP of all-original songs. Listen to their MP3s at: ROCKET FINS MYSPACE .............$6.99 (POSTPAID)

THE ROLLING MILES 'HOT ROCK' CD: Wild Rockabilly from Spain!!! 10 songs includes originals and covers of Charlie Rich's 'Right Behind You Baby', and Ray Campi's 'Caterpillar'....SALE...$9.99 (shipping included)

ROUGHNECKS 'The Real Deal' CD: The Roughnecks established themselves originally in the mid-1980's, and here they make a triumphant return with a great album. This is best described as Power-Rockabilly. Hard rockin' stuff with breaks through the restrictions of the traditional Rockabilly sound, but retains it's relentless rockin' rhythm.....SALE!!!...$9.99 postpaid!.

SHOCK THERAPY 'Tearin' Up the Road' CD (CLCD64134)':Debut album from this excellent British band who play 80's style neo-rockabilly. 8 songs recorded by and at Alan Wilson's (SHARKS guitarist /singer) studio...$11.99 postpaid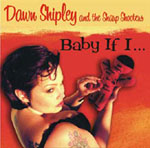 DAWN SHIPLEY & THE SHARPSHOOTERS 'BABY IF I...'CD (EL TORO): Dawn Shipley and the Sharp Shooters, a Los Angeles based band, have a sound that is unique and inspiring, bringing in new fans each time they play. There is one good reason for this—darn good music. The music is mostly upbeat and fun, a mixture of rockabilly, hillbilly and rock-n-roll with elements of traditional rhythm and blues, jazz and honky tonk.....$11.99 (shipping included)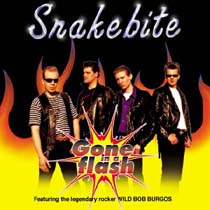 SNAKEBITE 'Gone In A Flash' CD: Hard-rockin' Teddyboy Rock 'n' Roll 4-piece from Sweden. 'Gone In A Flash' is their first album and it's no-holds-barred Rebel Rockabilly and Teddyboy style Rock 'n' Roll from start to finish. There's no letting up with these 14 all original tracks. Includes a guest appearance from legendary British rocker Wild Bob Burgos on drums. Burgos also endorses the band via his liner notes.....SOLD OUT FOR NOW (INCLUDES SHIPPING!)

SNAKEBITE 'Week-end' CD: Hard-rockin' Teddyboy Rock 'n' Roll 4-piece from Sweden. ...$9.99 (includes shipping)

69 BEAVERSHOT 'MAXIMUM ROCKABILLY' CD : Latest CD from this powerful Dutch psycho trio .............CLEAROUT PRICE!...$11.99 (INCLUDES SHIPPING!)

STINGERS 'Dark Karma' CD :The Stingers are a powerful Modern Rockabilly trio led by an excellent guitar player, backed up by solid slappin' bass and thumpin' drums. 'Dark Karma' is packed with great melodic songs, performed with a relentless pounding Neo-Rockabilly beat. 15 stompin' tracks with lots of original material and a couple of interesting cover versions too............CLEAROUT PRICE!...$11.99 (INCLUDES SHIPPING!)

STRAIGHT 8'S 'CASUALTIES OF COOL' CD: American rockabilly!............CLEAROUT PRICE!...$11.99 (INCLUDES SHIPPING!)


SUREFIRES '12 SURE FIRE HITS' CD: Rockabilly combo from Calgary, Canada. 12 tunes...SALE!!!...$9.99 (SHIPPING INCLUDED)



SURESHOTS 'ROCK'N'ROLL BALL' CD: Long awaited new release from one of Britain's best Rockabilly bands. 20 great tracks from a top-class rockin' band who have maintained their popularity since the mid 1980s....$11.99 (shipping included)

Listen to her MP3s here: VICKY TAFOYA

VICKY TAFOYA & THE BIG BEAT 'MEET THE BEAT' CD: If you havent heard of Vicky Tafoya and The Big Beat, then you need to get with it! Vicky Tafoya has got to be one of the most wonderfully talented singers around. Along with her powerhouse band of musicians, The Big Beat, you know your in for a hell of a great time. Vicky Tafoya has probably got to be the best kept secret in the Rock n' Roll, Rhythm n' Blues scene. Vicky has been singing for years, almost exclusively at Doo Wop shows, entertaining countless nunbers of people. Vicky has played to many different audiences, from a few hundred in a club setting to over 6000 at the Universal Ampitheatre. Vicky has mostly been singing exclusively for Doo Wop shows in recent years, but now has put together a great band of her own and is headed your way to tear it up a little! Vicky Tafoya has worked with Big Sandy on his solo album "Dedicated to you" and worked with Mike Ness (Social Distortion) on some unreleased material. Besides playing with The Big Beat, She also sings in an Acapella Doo Wop group with none other than Eddie Nichols of Royal Crown Revue. Another extremely talented group of individuals. Now Vicky and the boys have put out their First release for El Toro Records "Meet The Beat". This six song EP just barely captures the Soulful yet Powerful vocals of Vicky(to do that, you need to see her live). This EP also includes that Internatinal hit "Lover Blues" written by Vicky and her husband, Vince. So you know you need to get a copy for yourself, and anyone else who digs good music! "If you've seen her once, you'll never forget it. That has been my experience with everyone, everytime, her name comes up. Combine fire and vocal strength of the Rhythm & Blues and Doo Wop greats of the 50's and 60's and the subtlety of the 40's diva's, and you have Ms. Tafoya. Along with her group The Big beat, you're in for the unique kind of soulful performing that is all too rare nowadays" Eddie Nichols of Royal Crown Review................CLEAROUT PRICE!...$7.99 (INCLUDES SHIPPING!) TAGGY TONES 'UNPLUGGED, UNRELEASED, AND UNEXPLOITED' CD: Brand new release from this Danish rockabilly combo. 22 tracks!.........SOLD OUT FOR NOW TIGERLILY 'YOU'RE THE ONE' CD: Japanese rockabilly w/ female vocalist! great rockin' stuff, sung in Japanese! includes 'Drugsatore Rockin', and 'Ooby Dooby' 12 tracks.............CLEAROUT PRICE!...$9.99 (INCLUDES SHIPPING!)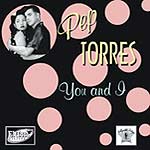 TOWN REBELS 'CHERISHED MEMORIES' CD: 80'S German revival rockers / neo-rockabilly... $9.99 postpaid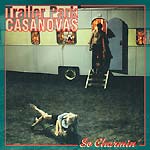 TRAILER PARK CASANOVAS 'SO CHARMING' CD: From the musical hills of Hollywood come the twangy sounds of Trailer Park Casanovas. They could be lumped into today's "Alternie-country" scene, but these boys reside in another court. No need for flamingos in their yard because they are fueled and supplied, rocked and amplified, by a hopped up and gassed "blurgrass" kinda sound.

Taking their lead from "The Future", native Kentuckian Paul Morris plays the guitar like a ringing a dinner bell. "Greasy, fried and sweet" guitar licks is what this guitar boy serves. "Crooning and mooning" is delivered fresh daily by Robert Lopez (Elvez), singing rockapallachian harmonies with Paul or just adding extra noise on guitar. He is the ham-bone in the broth. Tall and statuesque, Tony Redhorse is the foundation of the beat. The essential bass & dance, slapping you and that bass with his rocking style. They are all backed and beaten up by the man on the drums simply known as Jomar.

Their collective musical histories have taken them from punk rock, psychobilly, Mexican Elvis to Barbara Mandrell's made for TV band, singing songs about the Southland (but this time it's more South California), lost love, trash and beer. Before you know it, Trailer Park Casanovas will have Airstreamed their ways into your hearts and, hopefully, your pocket books. So be a KOA and hook them up!...........CLEAROUT PRICE!...$9.99 (INCLUDES SHIPPING!)


BRAND NEW RELEASE!!! JULY 27, 2007!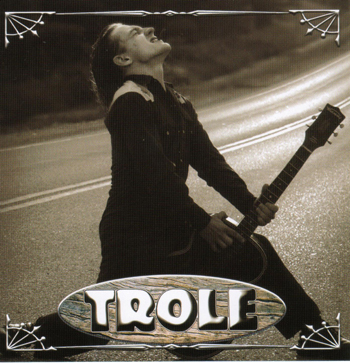 TROLE 'TROLE'CD (FSP1005): BRAND NEW RELEASE!!! BRAND NEW album from Skin City, Ontario's TROLE. 14 songs of roots rock with Alt.Country, rockabilly and folk influences. BUY IT NOW for only $9.99 !!!!(includes shipping!) .


UNCLE CHARLIE & THE RIVERSIDE STOMPERS 'ROCKIN' REELIN SWINGIN' CD: Rockin', Reelin', Swingin' rural rockabilly, hillbilly and proper western swing (fiddle, steel & all!)......$11.99 (INCLUDES SHIPPING)

WILD ANGELS 'ROCKIN' ON THE RAILROAD' CD: U.K. Rockabilly / Rock'n'Roll featuring Wild Bob Burgos & others. 16 songs, including covers of 'Miss Froggie' (Warren Smith), Lucille (Little Richard) , 'Break Up' (Jerry Lee Lewis) & more!.............CLEAROUT PRICE!...$11.99 (INCLUDES SHIPPING!)

The WILDKATZ 'Hand To The Throttle' CD: On 'Hand To The Throttle' The Wildkatz rev it up with 18 blasts of full throttle Rockabilly. Great mix of original material and 50s covers - this second album has established the Wildkatz as one of the biggest names on the British Rock 'n' Roll scene..SOLD OUT FOR NOW

WILD WILLIE & BIG DEAL 'HEY BABA LEBA' CD: Finnish Beat combo...rockabilly twang with r & b influences...SALE!!..$7.99 (SHIPPING INCLUDED)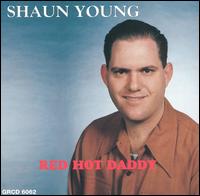 SHAUN YOUNG 'RED HOT DADDY' CD. Recorded and performed creating a truly vintage rockin' sound, 'Red Hot Daddy' is the excellent first solo album from High Noon's Shaun Young. Great music, great songs, great voice - fans of the original 50s sound will dig it...SALE PRICE!!!..$11.99 (SHIPPING INCLUDED)
All prices in USA funds ( unless you are in Canada) and are POSTPAID!!(no hidden charges!)
****NOTE: Any CDs shipped outside of North America are shipped without jewel cases!!!****
TO VIEW CART: